A message from the Interim Dean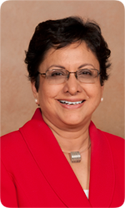 The Carlson School of Management experienced some significant changes during the 2011 fiscal year.
Dean Alison Davis-Blake departed after five years at the helm and Associate Deans Bob Ruekert and Ed Joyce returned to the faculty after serving the Undergraduate and MBA programs for 10 and five years, respectively. The school made significant progress on many dimensions under their leadership, and is in a strong position to take on future challenges.
To keep the momentum going, we have strong new additions to the leadership team. Art Hill and Connie Wanberg have assumed the roles of associate dean of the MBA and Undergraduate programs, respectively, while George John will serve as associate dean of faculty and research. Together with Mike Houston, associate dean of Global Initiatives, the five of us will work diligently with our stakeholders to keep the school on its upward trajectory.
While much of the focus of the past year has been on change, I'd be remiss if I didn't highlight one powerful constant—the generous and unwavering support of our benefactors. The financial contributions we have received from both individuals and companies have allowed us to weather a tough economy and a reduction in state funding while enabling us to retain our world class faculty and attract the best and brightest students.
As we conclude one year and look to the next, we are both proud of our past and extremely excited about our future.
Sincerely,
Sri Zaheer
Interim Dean